Hello!! Thanks for join with us again, Today we will discuss how to Create a surreal artwork in PS. You can come with crazy but yet beautiful artworks, it is just your imagination and your capacity of the creativity is the limit. In surreal designs you never know what's next.
Ok, here we are going to start. We used several stock images as mentioned in the resources section below in order to get a more meaning to the artwork.
[php snippet=6]
Download the Project File
Resources (all image credits goes to original authors)
Step 01
Open Adobe Photoshop and create a new document. The document size will be 3000 x 2000 px for the size. Save it as surreal artwork .psd.
Step 02
Now as for the next step, we will use the image of the goat skull that has been mentioned with the resources and place it as shown in the first image.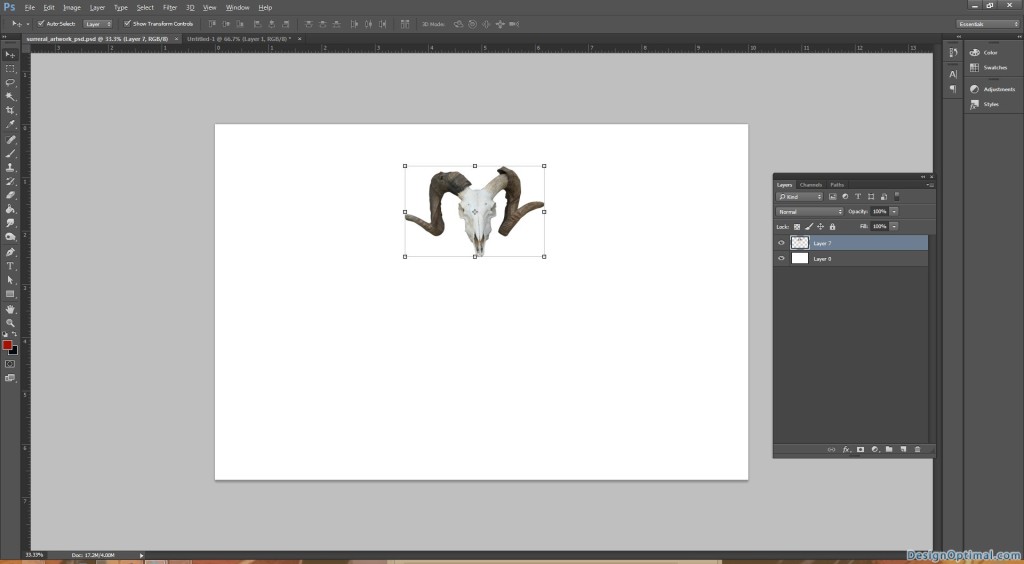 Step 03
Next we will use psd_stock_set___trees_and_branches_by_e_dina-d5vyf3a and place it as shown in next couple of images you can place them in a different way if you like.
I just played around different times with them and came into this, now I have put black background to this in order to make the objects I place to look more visible.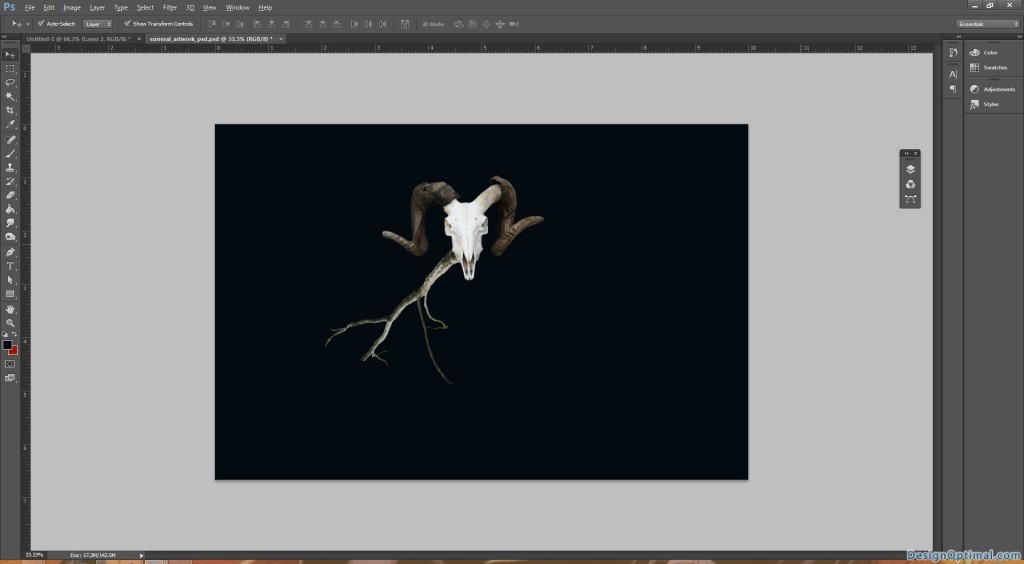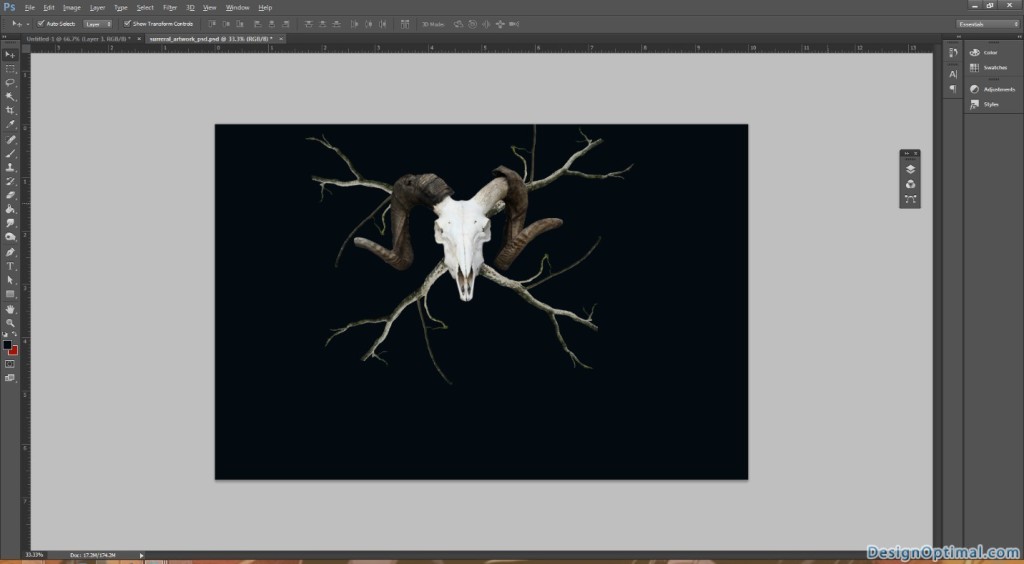 For some branches, we will have to use transform and warp in order to make those tree parts make more connected to the others.