Step 12
As for the next step we will add an adjustment layer of Hue and Saturation go to Layer>New Adjustment Layer>Hue and Saturation. Change the Saturation to -20.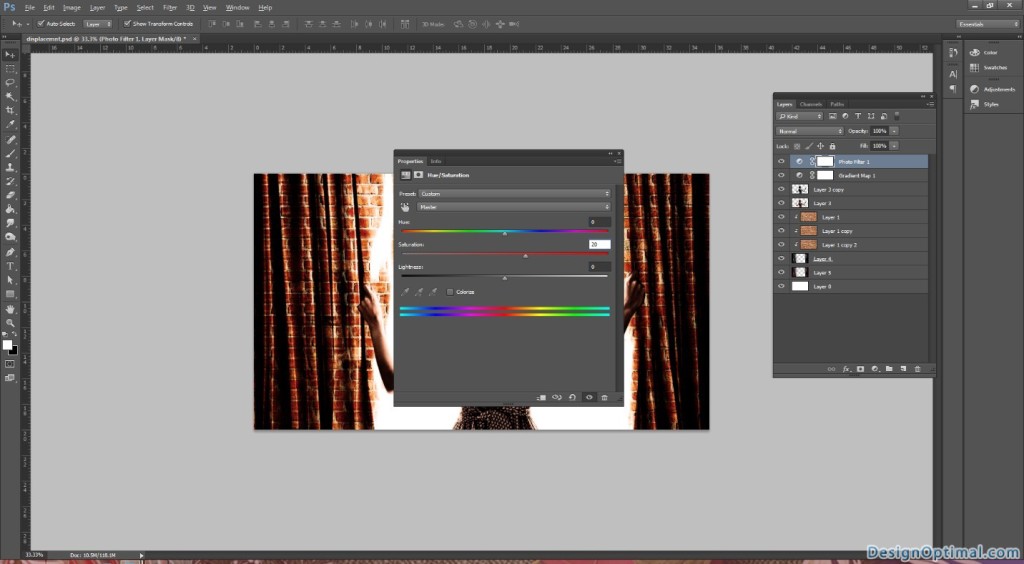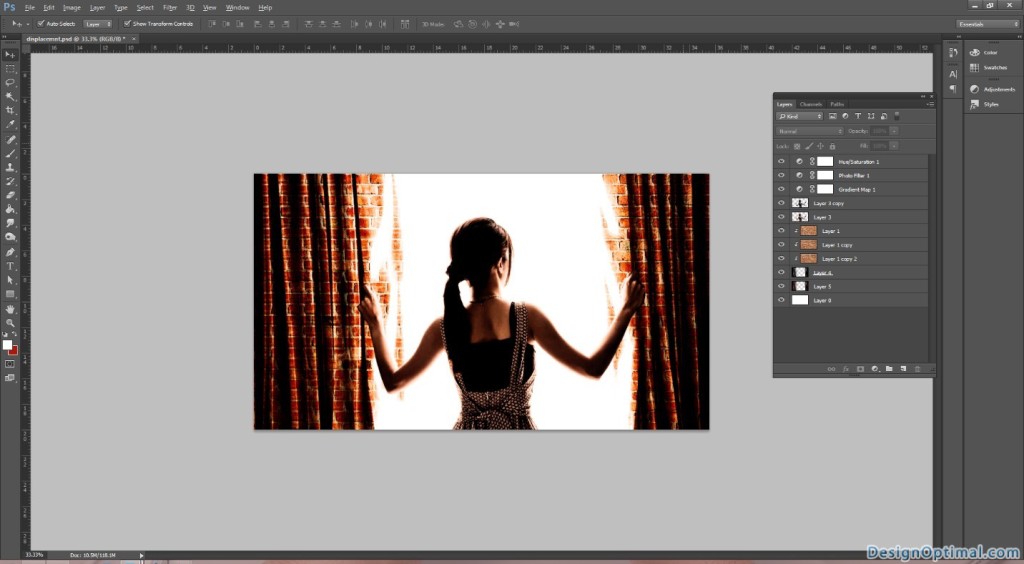 Step 13
Now as the next step add the other image with the fields and sun shine in it (check resources section).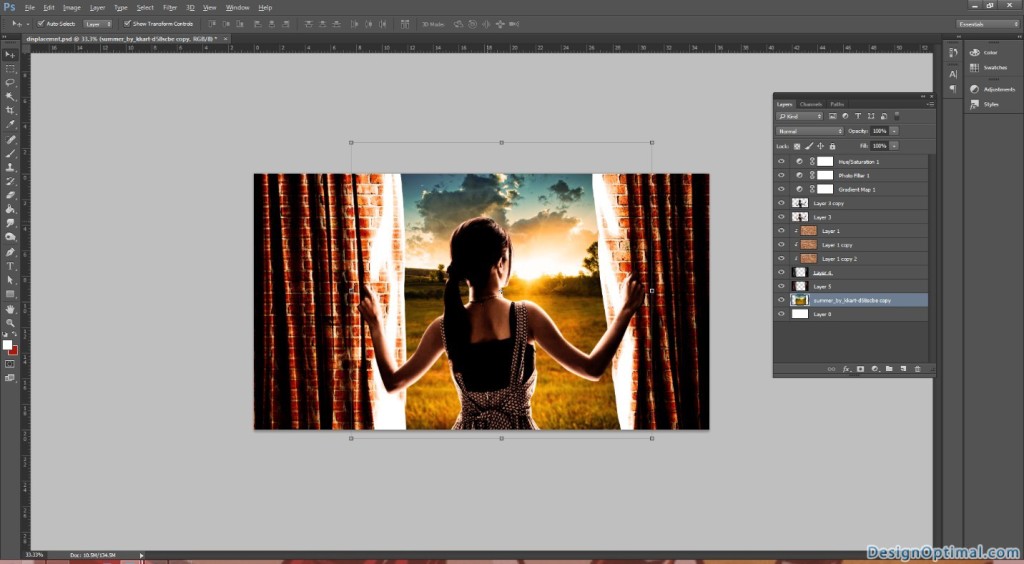 Step 14
Now for the final touch ups add a new layer on top of the others and fill it with black
Then with the Brush Tool (B) select a very soft brush and white for the color. Then paint with white in the center until you get a white ellipse.
After that just change the Blend Mode to multiply to create a vignette effect.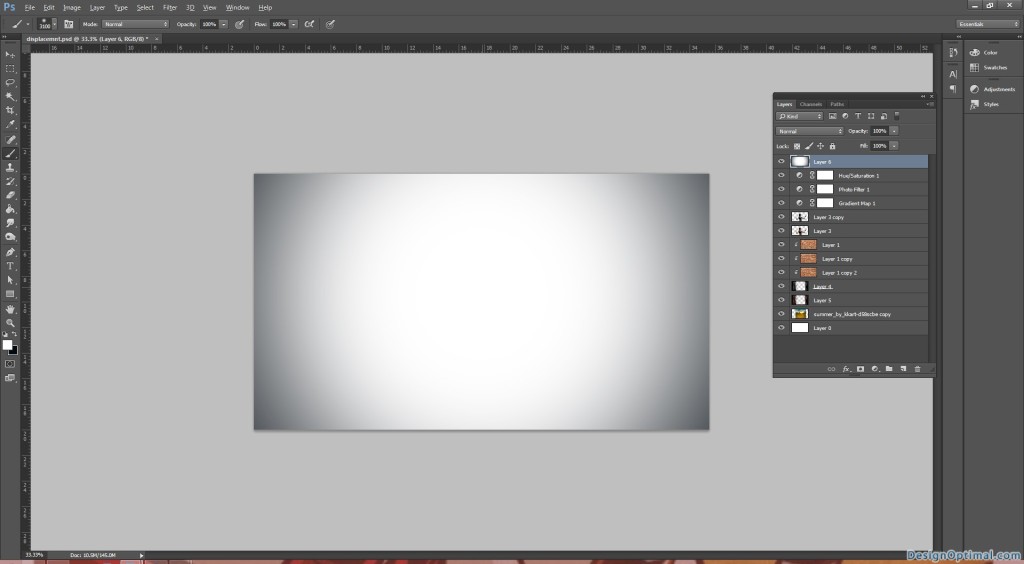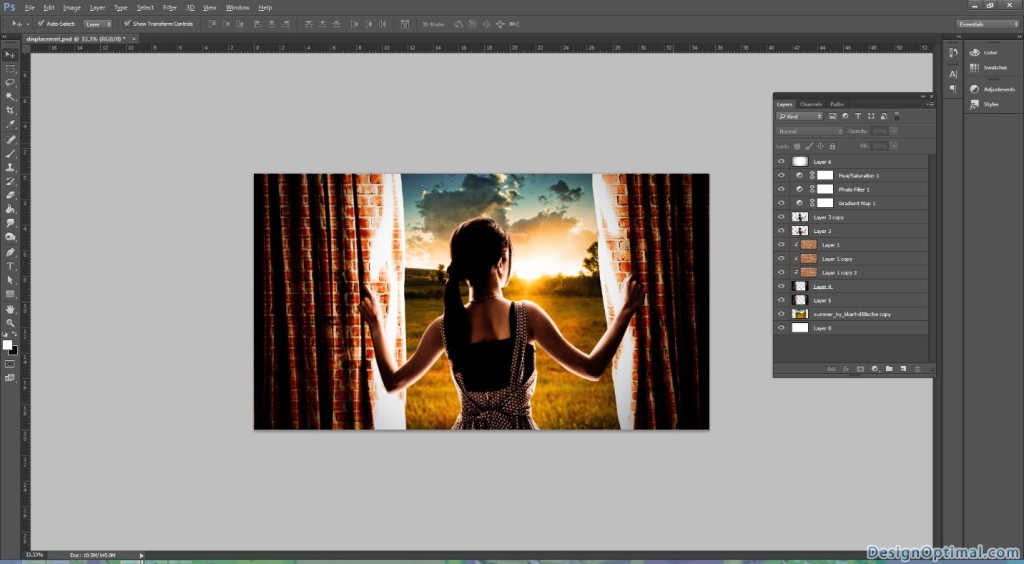 Step 15
As for the final step select all the layer that we have created currently and merge them Filter>Blur>Gaussian Blur. Use 10 pixels for the Radius. Change this layer's Blend Mode to Screen and the Opacity to 60%.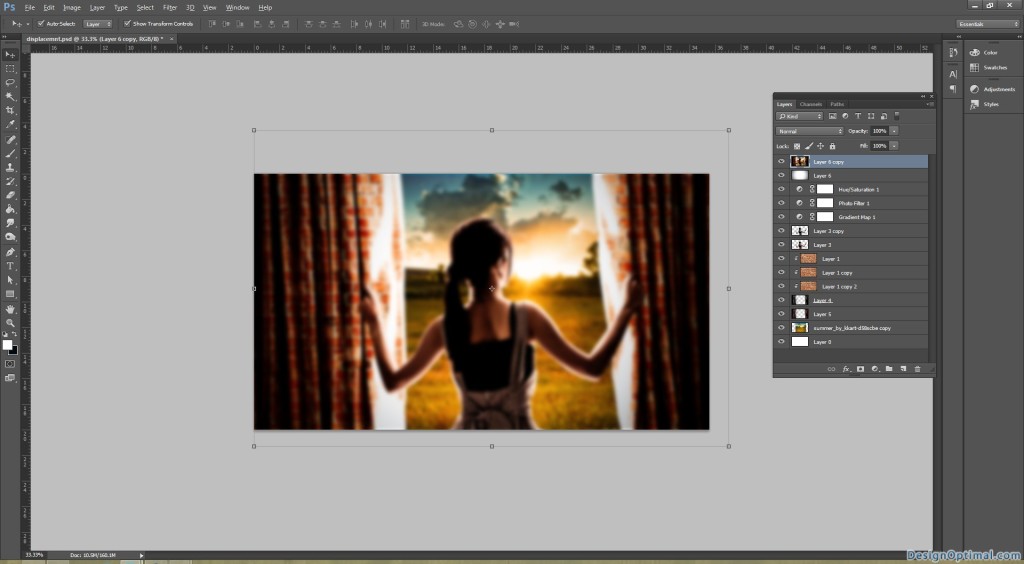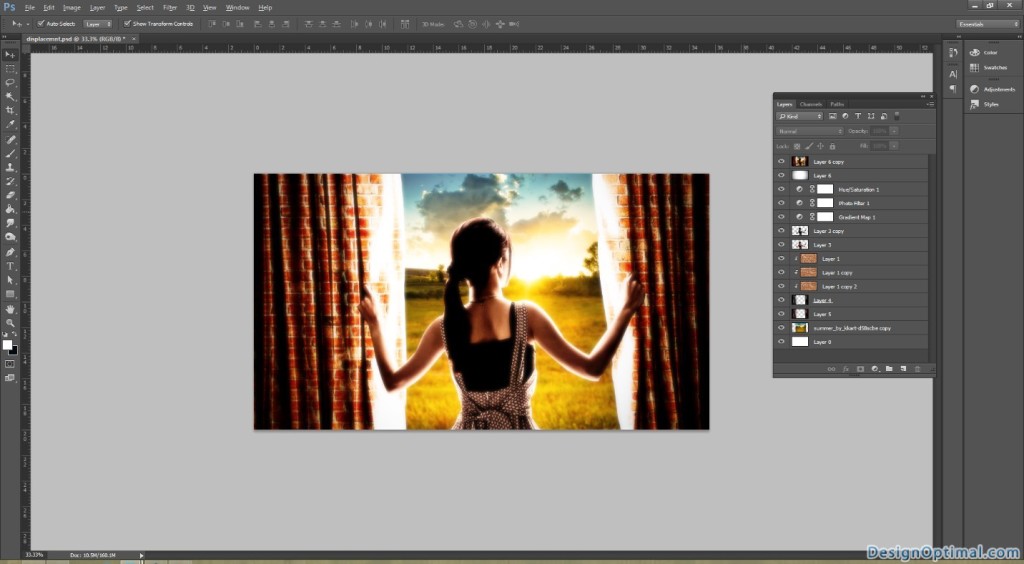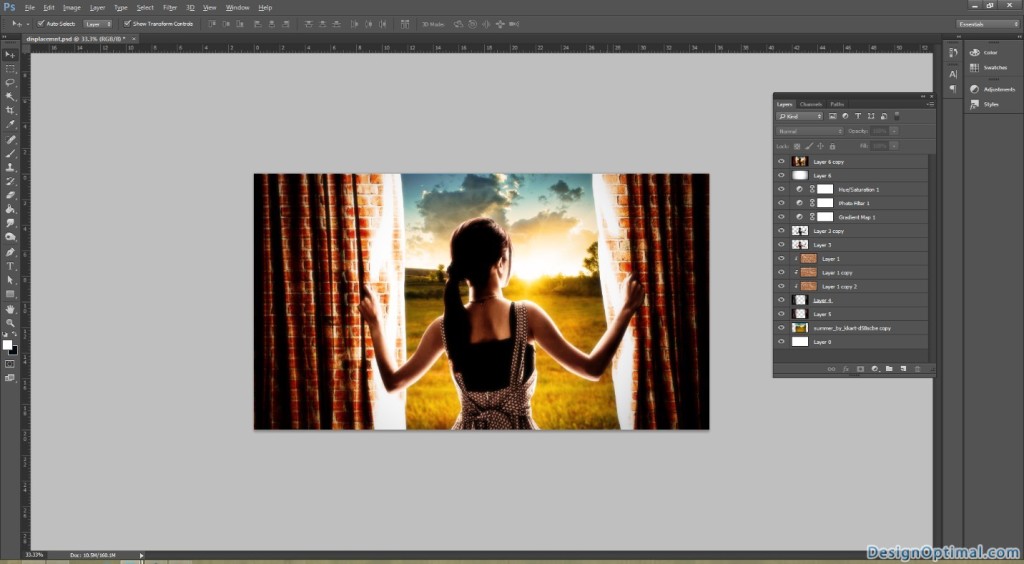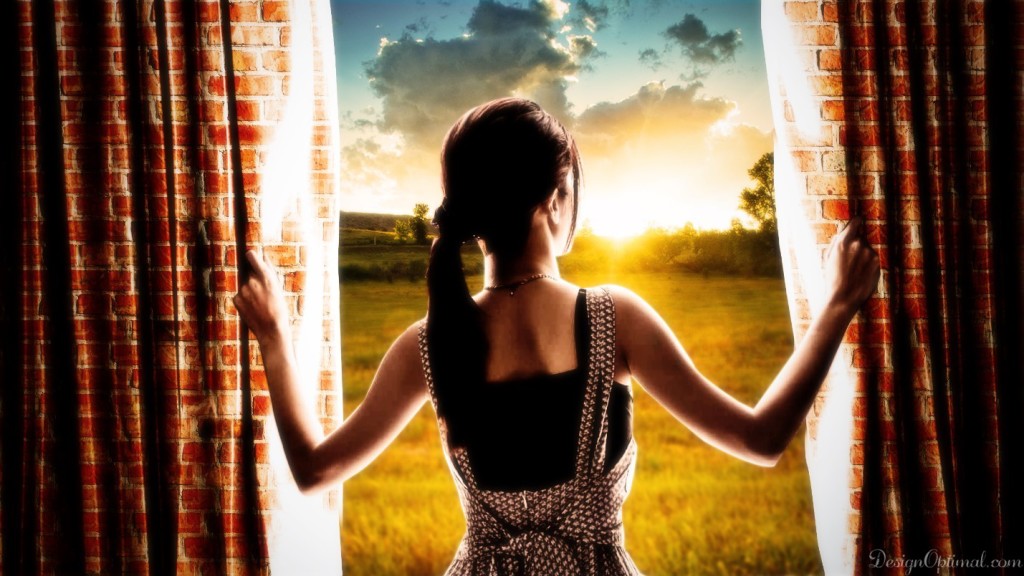 Now it's up to you, you can try different images and see the result, the most important thing is that you practice and have fun with Photoshop.
[php snippet=4]
Download the Project File