Step 07
Now again makes the brick layer to the newly made curtain layer adjustment layer, Change the Blend Mode of the Layer to Overlay. Your result will be something like the image below. You can make the effect stronger by duplicating the layer if you want, if you are going to do that change the opacity otherwise it will become too dark.
I made the second brick layer in to Soft Light.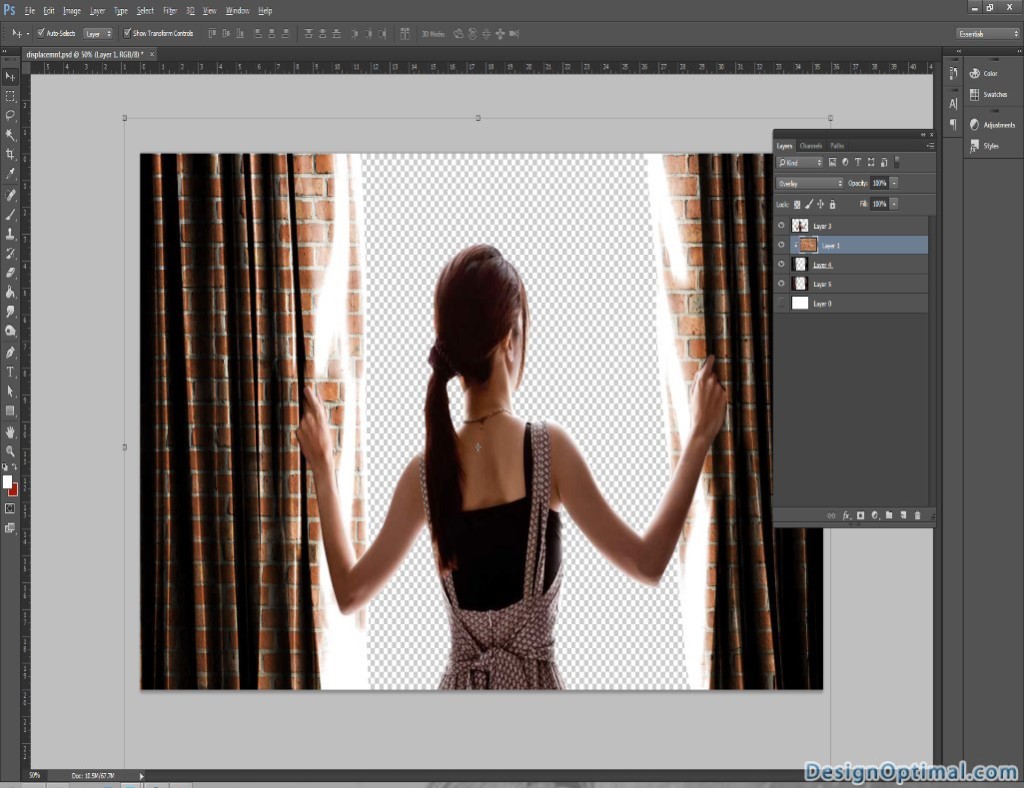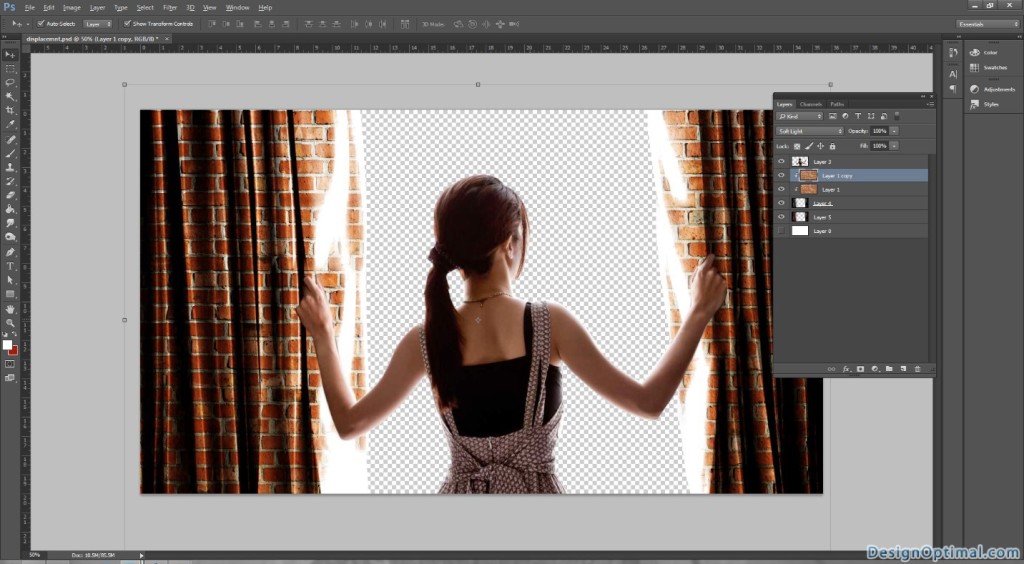 Step 08
Now as for the next steps, we will duplicate the girl with only the curtain without the masked brick layer and we will apply the above added Layer adjustment and Desaturate effect to it and save it as a separate PSD file, this will be used as the displacement map in the next steps.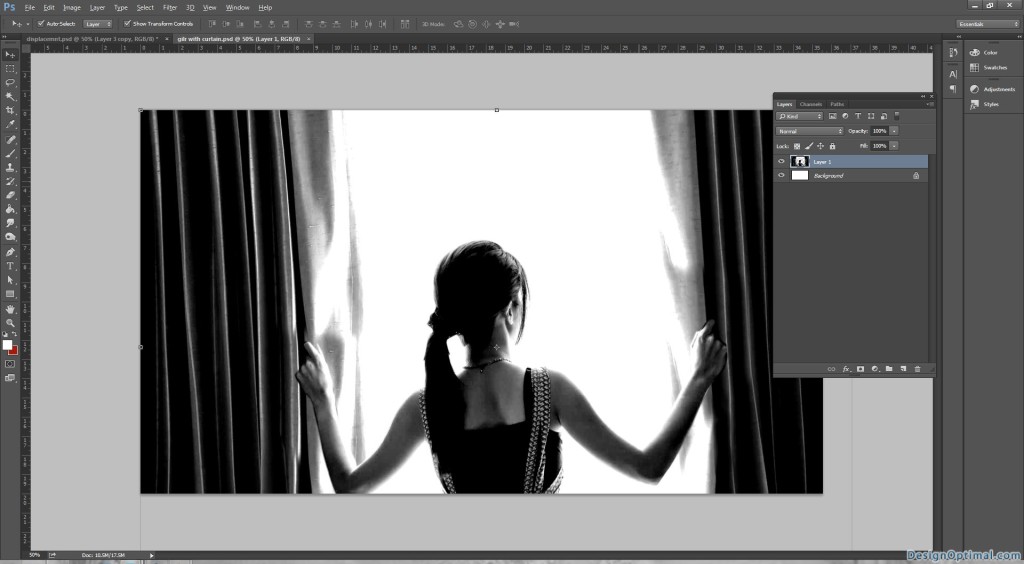 Step 09
Now go Back to your design, select the brick wall layer and go to Filter>Distort>Pixelate. Use 10 for the Horizontal Scale, 30 for the Vertical Scale. Select Stretch to Fit and Repeat Edge Pixels. Press OK and then another dialog box will open asking you to select a file. Select the Photoshop file you saved in the previous step.
Step 10
Now after adding all these displacement effects, go to Layer>New Adjustment Layer>Gradient Map. Make sure that its black and white and the change the Blend Mode to Soft Light.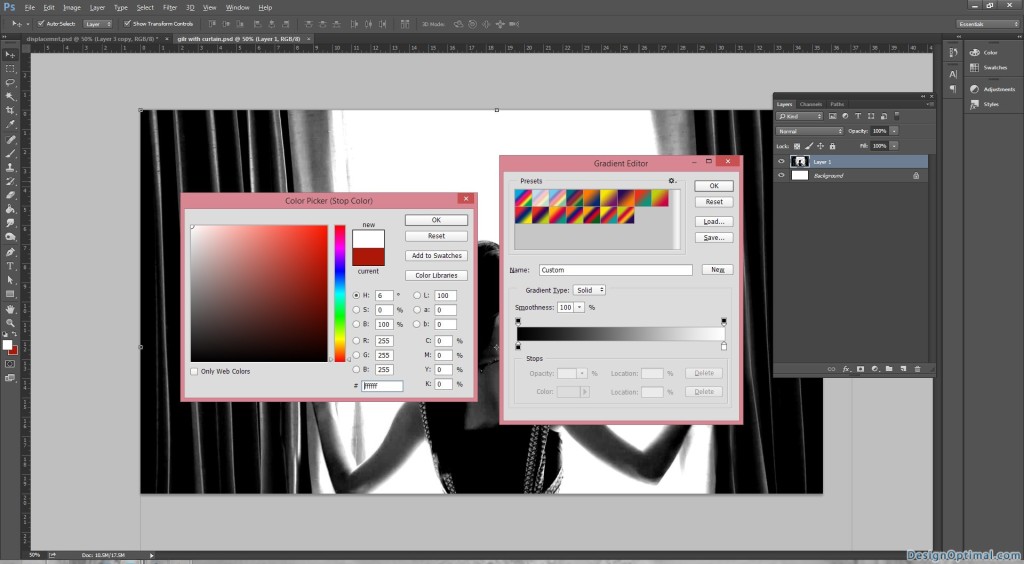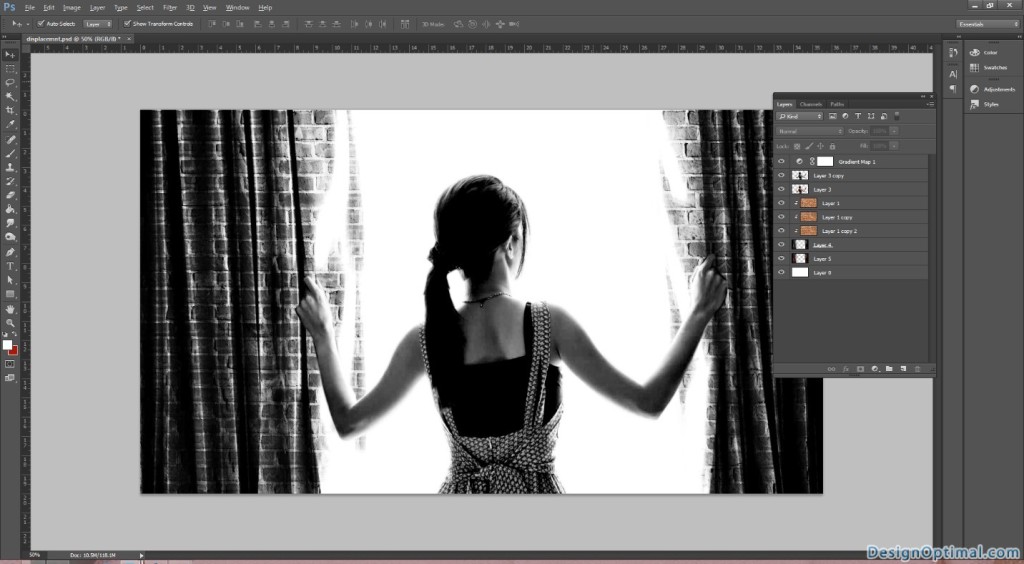 Step 11
As for the next step go to Layer>New Adjustment Layer>Photo Filter. Use orange for the color with 60% Density.