Step 07
Now as the next step we will type the new text it will be "Design optimal" and we will use the Chopin Script as the font that is used and make the color white.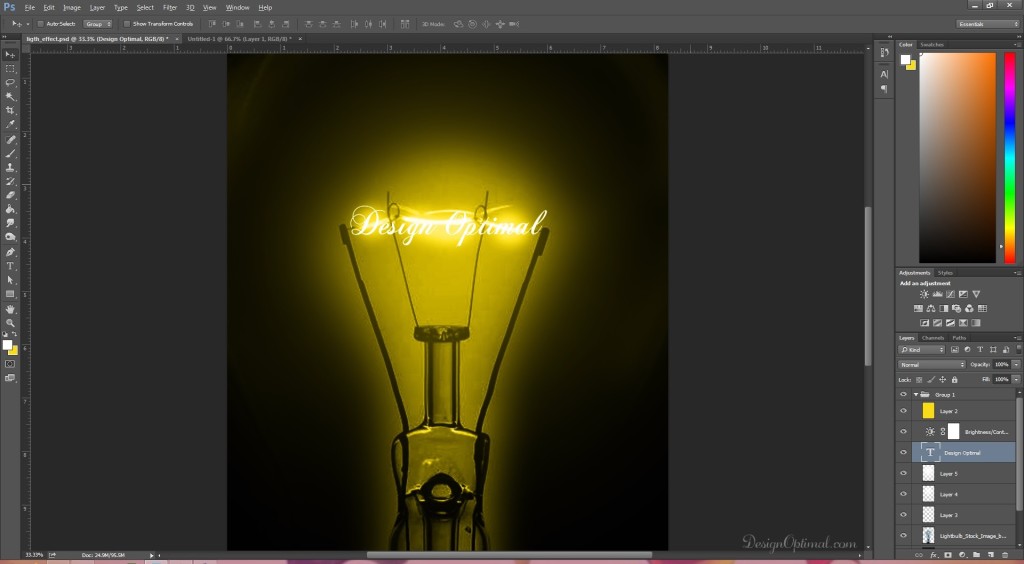 Step 08
For the next step we will add an outer glow to the typed text this will make the text as a part of the filament.
Again duplicate the text layer turn it in to rasterize and add Gaussian blur around 12.7 px and reduce the opacity in to 42%.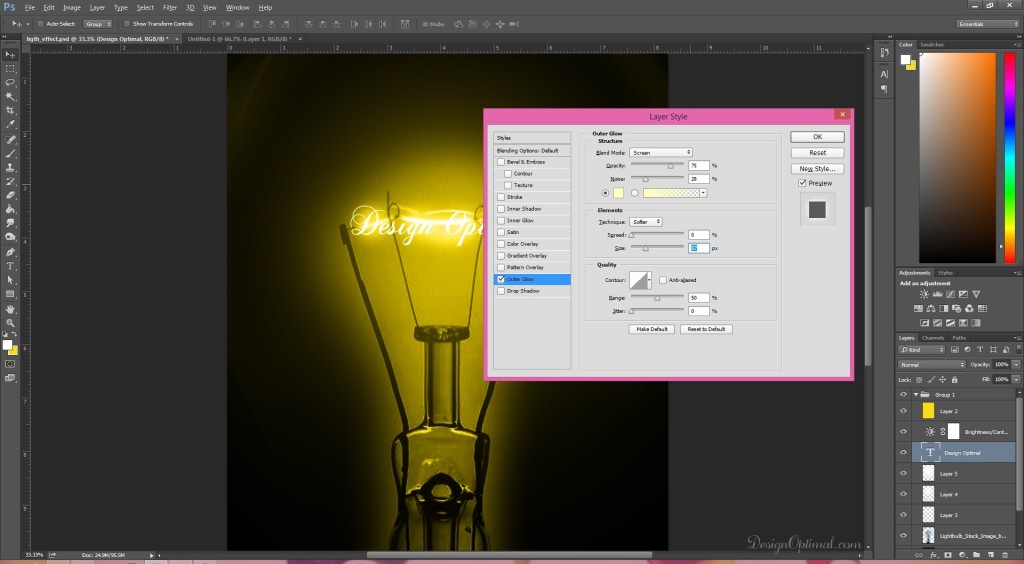 Step 09
For the next step we will add a curve layer adjustment the result is shown below.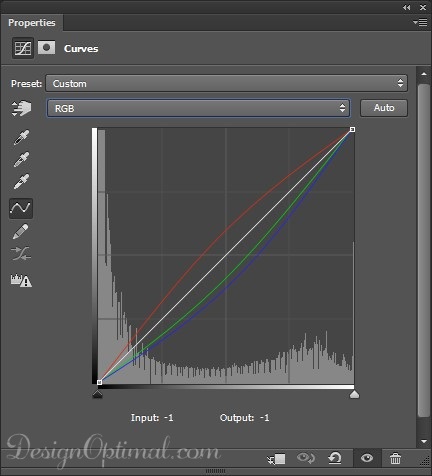 Step 10
Now we will duplicate the design optimal layer again and this time we will give Radial Blur
After that reduce the layer opacity for around 60%.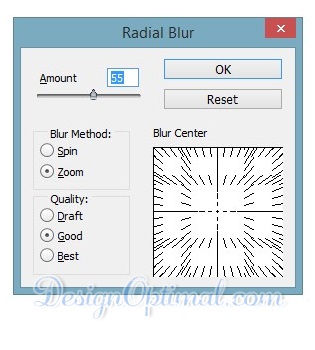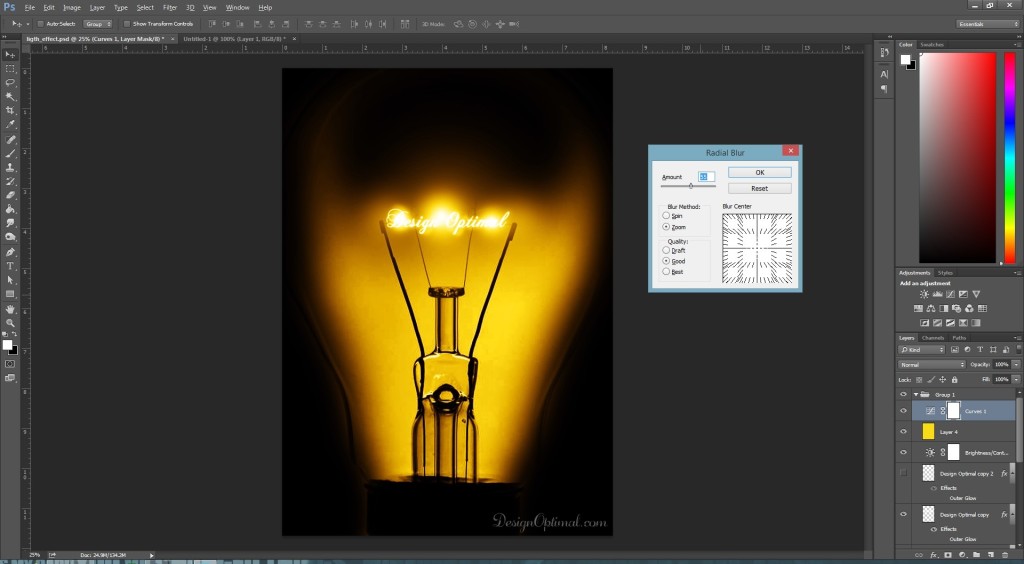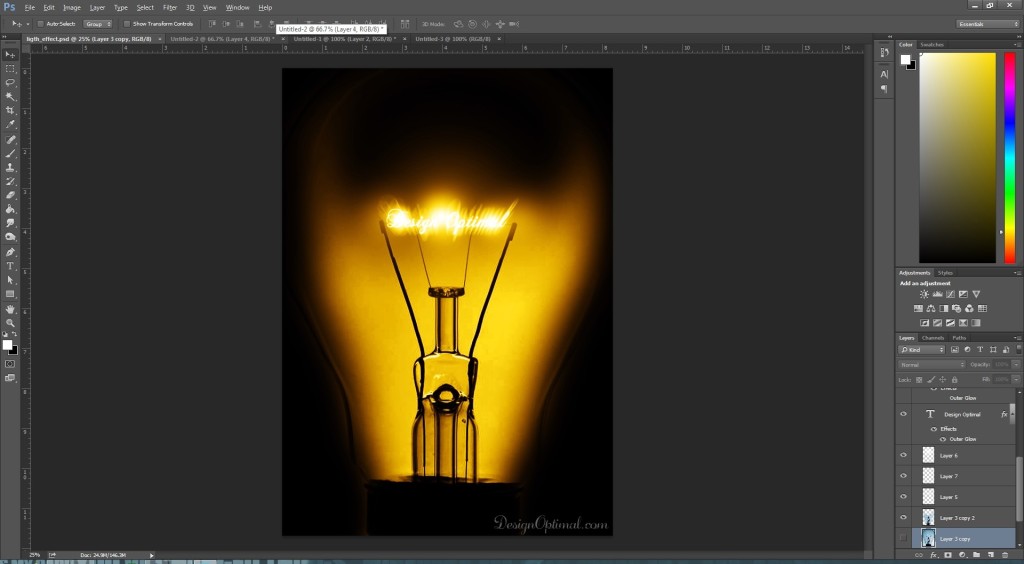 Step 11
The final result will be like the image below after adding the radial blur text layer.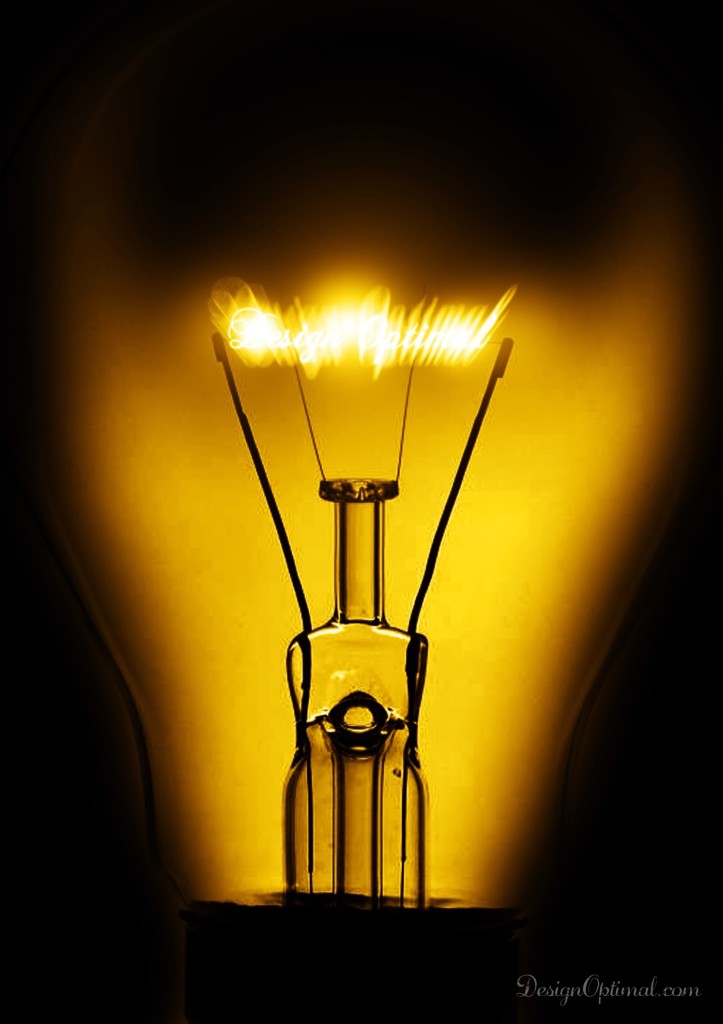 [php snippet=4]
Download the Project File