Hello Guys, today we are going to show you how to create a simple and cool logo in Adobe Illustrator. This logo will be featuring a Puffin actually!
It's yet simple but you have to balance the circles that we are going to use to the logo.
[php snippet=6]
Download the Project File
Resources
Fonts Used :

MYRIAD PRO
NeutraDisp-Bold
Neutraface condensed-bold
Step 01
Open Adobe Illustrator and create a new document of A4 size, make it a Landscape mode and save it as Puffin_logo.ai.
Step 02
Now as the first step in making the logo, we will start with creating a circle using the circle shape in Illustrator make the size of it 180px and after that duplicate the same circle again.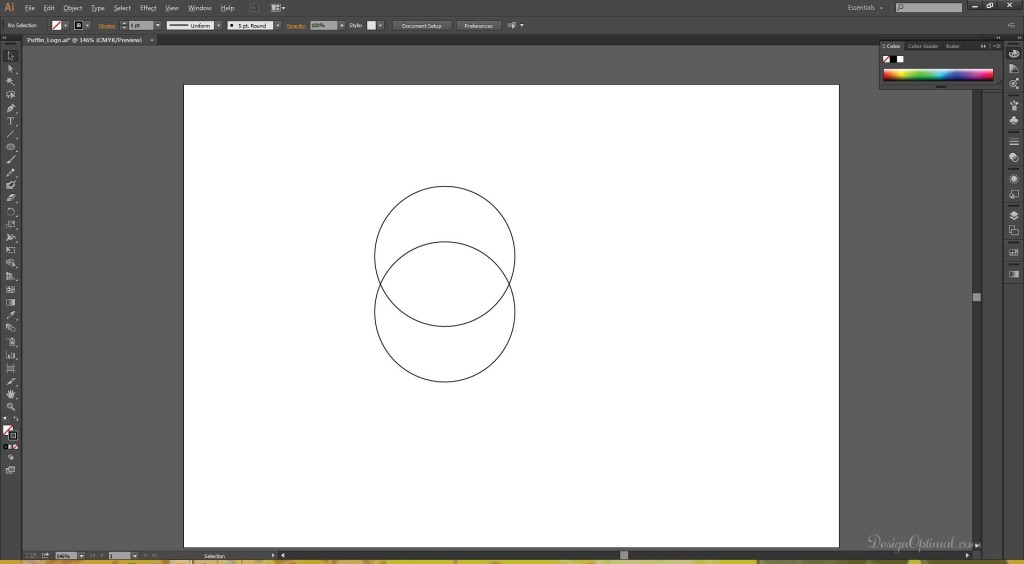 Now again make another circle this time make the size of its 113px and keep it in the middle of the area of the overlapping main big circles, the process is shown below.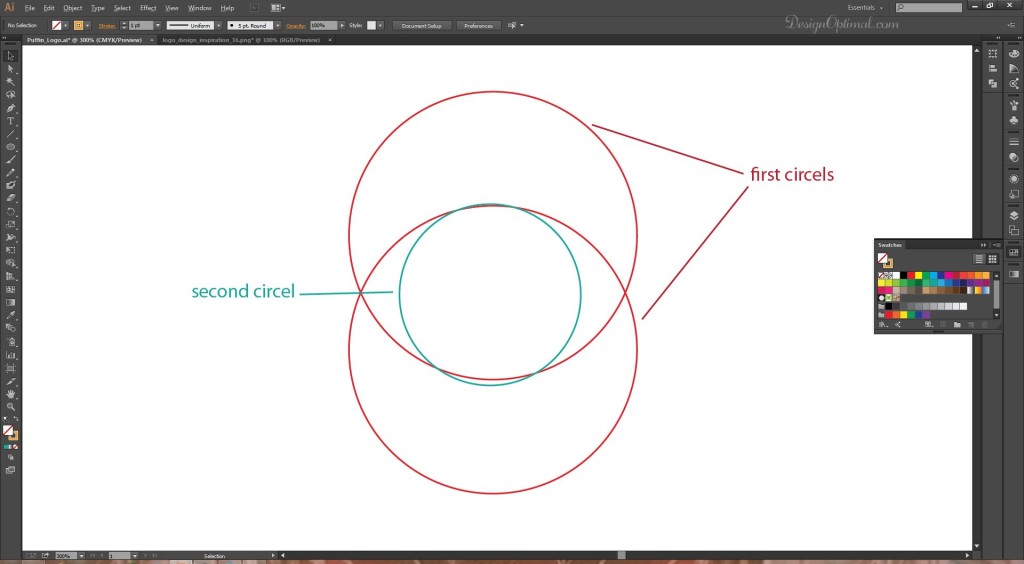 Step 03
Now create another circle inside of the newly created circle, make size of it 84px and place it as the image shown below.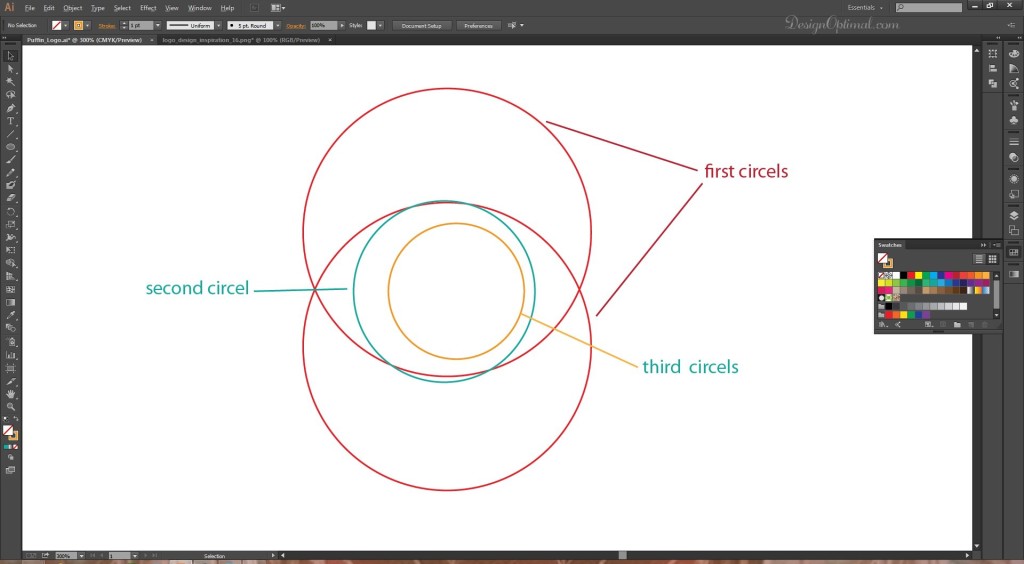 Step 04
Again make another circle as shown in the next image and place it according as shown, the size is 130px.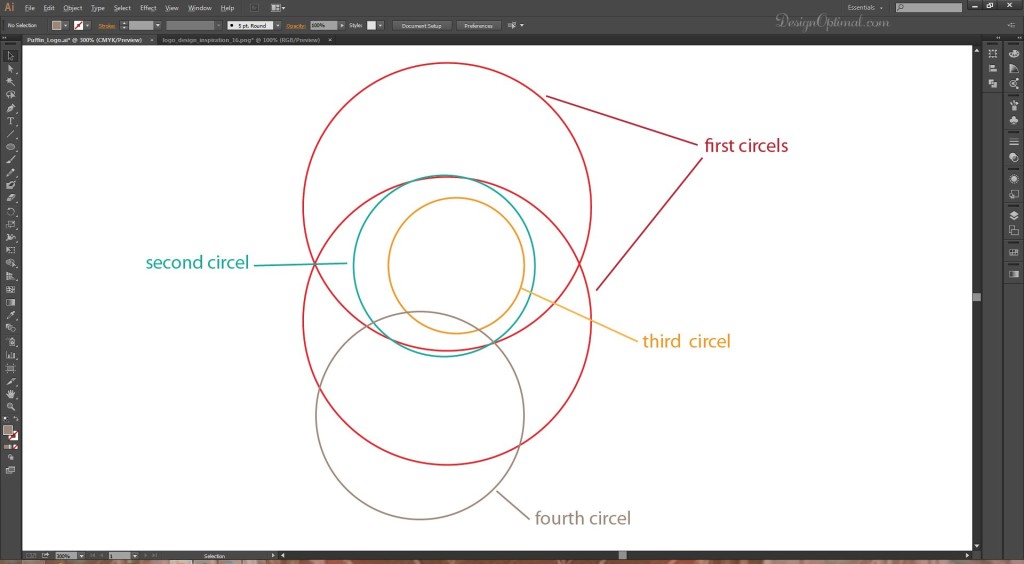 Step 05
Create another circle but this time make the circle size as 68px and place it like this.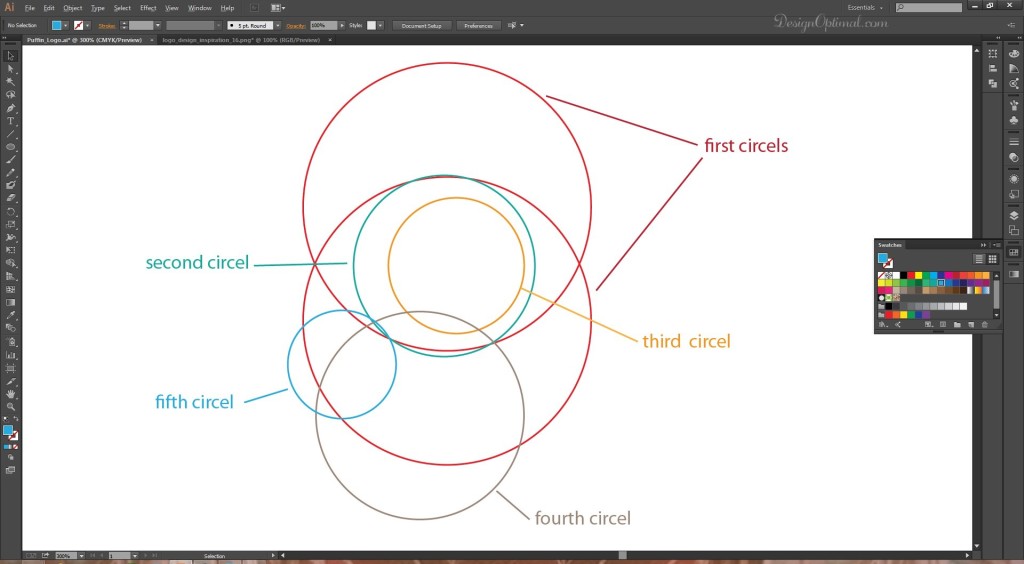 Step 06
Now again make two more circle's but this time make it small size is 18px and place it like this.