Hello!!  Everybody we are DesignOptimal.com and welcome to our site, we are pleased to bring you new tutorials in Photoshop and keep you informed about new trends about Graphics/Digital Art designs. So stay tuned with us for new tutorials. Today we are going to discuss about Discuss about how to create easy dispersion effect in Photoshop.
Giving an image a dispersion or splatter effect can create an awesome dynamic image. And it's very quick and easy to do with a few Photoshop brushes, but the final output can look very complex as if it took you hours to create. In this tutorial, I'm going to show you through some easy steps to create the dispersion effect.
Before we begin, we are just reminding you that, if you haven't, you can always
subscribe to our tutorials here
to get the latest tutorials with project files from
DesignOptimal.com
to your email inbox in no time and you will never miss an awesome design tutorial again :) .
Download the Project File
Step 1
First open the image Guy _looking _up that has been supplied, it will look like this when it's been opened in Photoshop.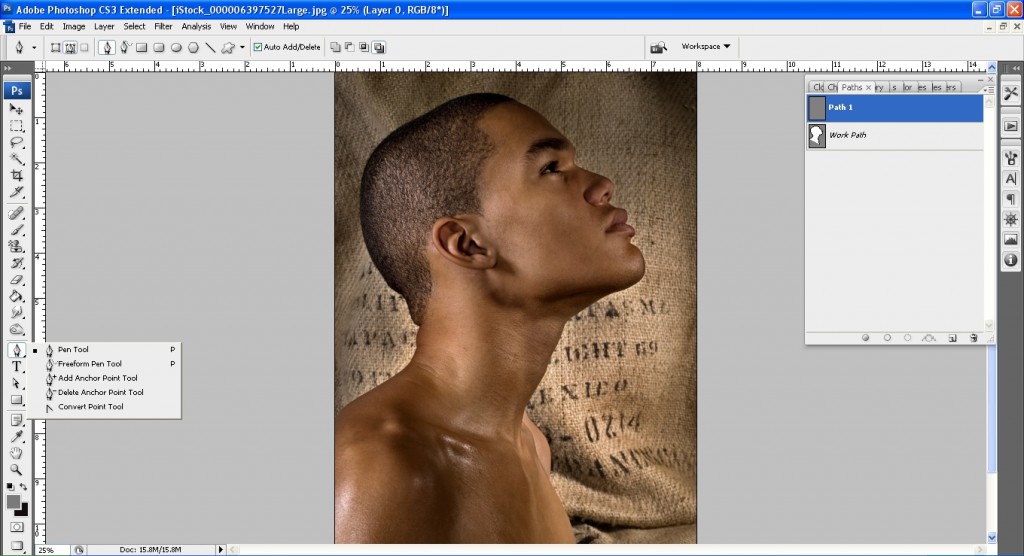 And select the pen tool from the Ps tool section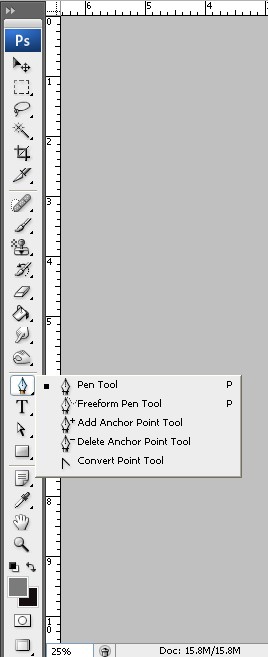 Then start selecting the background around the Guy using the pen tool like I have shown below,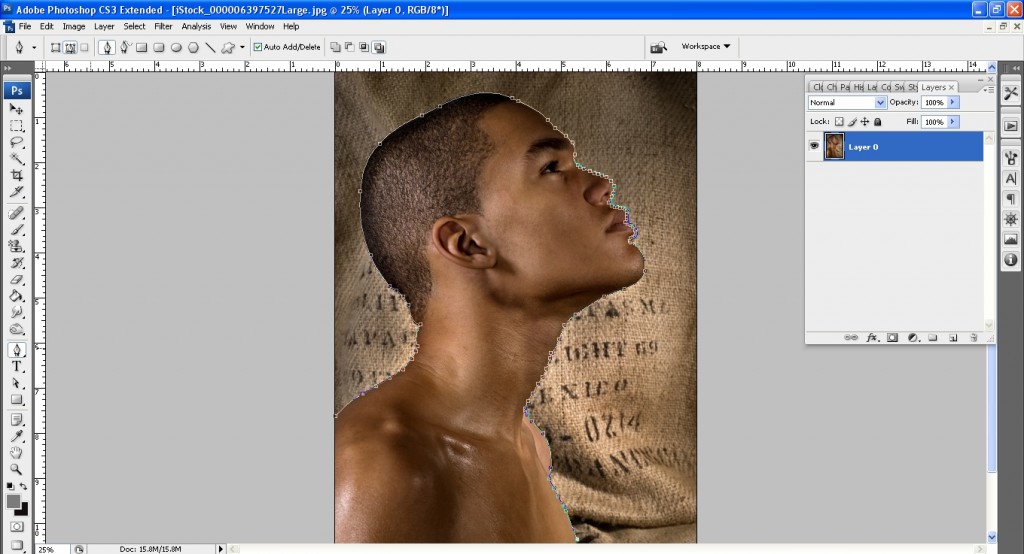 Then after selecting around the Guy right click and make selection as I have show below image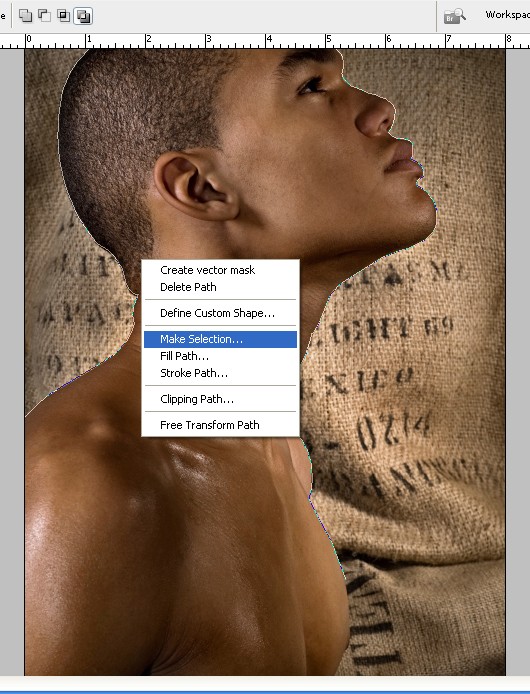 After selecting the background delete it. Then it should look like this .